Is Cheaper Bronze Worth It? It may be behind drywall
Western Engineering has recently worked on a case involving a 30-story high-rise residential building where yellow brass was used in its fittings. Residents of noted wall that have "weeped" moisture, damaging drywall and interior floors and furniture.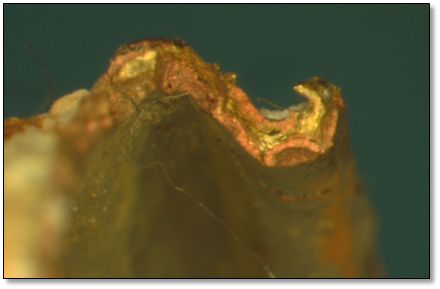 Figure 1 – Yellow brass with reddish discoloration on fracture surfaces.
Dezincification, a contributor to the failure of brass plumbing components, has been a common problem encountered in the forensic engineering world, yet remains a bit of a mystery to the general public.  So, what exactly is dezincification?
To understand it, let's first talk about brass.  Brasses are a family of metal alloys whose main components are the elements copper and zinc.  There are numerous brass formulations, with varying ratios of copper to zinc, as well as the inclusion of other elements.  Altering the ratios of the elements creates brasses with differing mechanical and chemical performance characteristics and changes the ease of manufacturing of the material.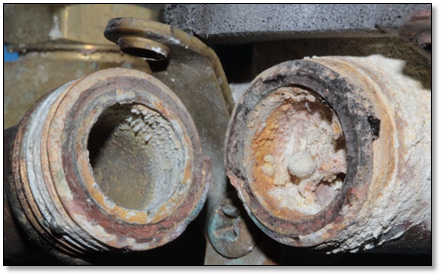 Figure 2 – White deposits and reddish discoloration of brass
Herein lies the problem.  Brasses with greater than 15% zinc can experience dezincification.  Dezincification is the selective leaching and removal of zinc from the brass.  This corrosion process decreases the strength of the brass and increases porosity in the now copper-rich material.  For brasses with increased zinc content, the zinc available for removal is greater, and the corroded brass product experiences a greater loss of material and strength.  With this decreased strength, and the water-pressurized working environments of plumbing products, brittle fracture failures of weakened brass plumbing products can occur.  A reddish discoloration, from the now copper rich material, at the fracture surface of a brass product is a common characteristic of dezincification.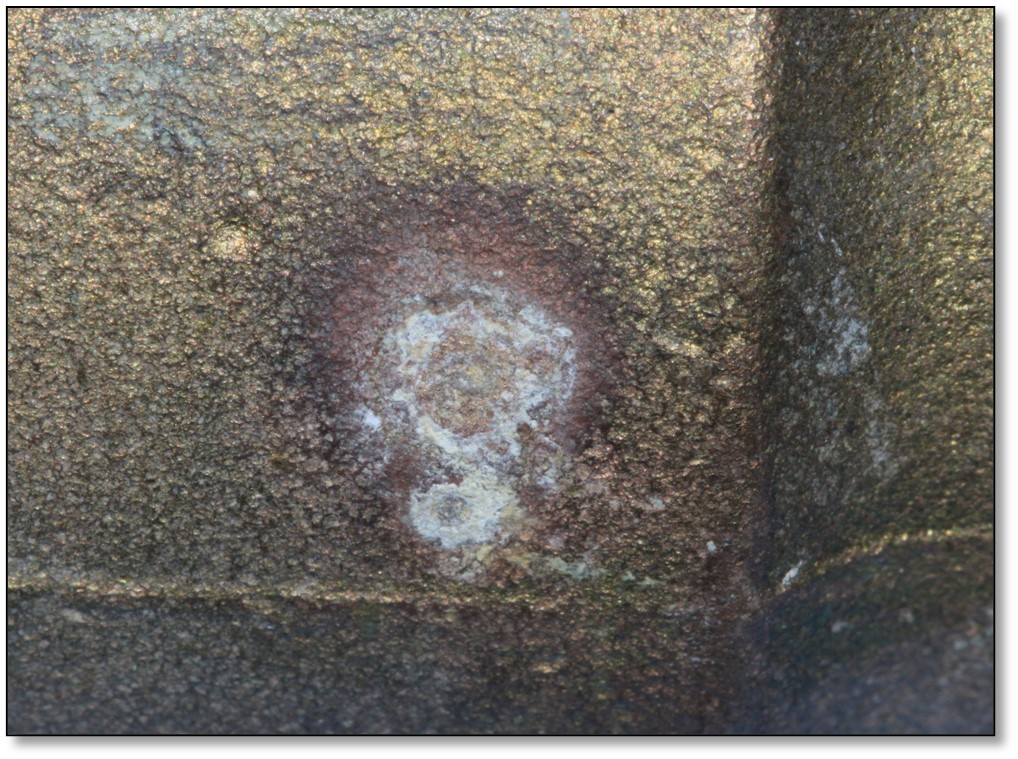 Figure 3 – White deposits and reddish discoloration of brass on the exterior of a brass valve. Water can weep from the porous copper-rich structure.
Other dezincification induced failures commonly observed are not as obvious as brittle fractures.  These can include water weeping from brass plumbing products or valve seizure due to the buildup of internal zinc oxide deposits.