Ergonomic Evaluations – Setting Tasks up for Success

Ergonomics is the science of physical work. It involves determining the forces, postures and repetitions that make up the physical demands to complete a task. The work of an ergonomist involves setting up the interface between the one completing the task and the task itself so it is more favorable and less demanding. Most everyone has heard about ergonomic chairs. They are chairs that have height, tilt and backrest adjustability to mention just a few of the critical options. Since all persons do not have average torso or limb dimensions, adjustability is made available at many work stations such as adjustable keyboards stands, armrests, monitors, mouse controls, etc.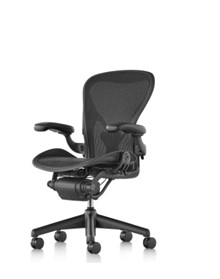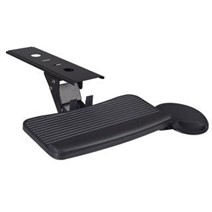 Picture a desk that is too high for a person that is shorter than average. In order for him/her to have a good posture while keying, they have to set their chair height to the highest of its range. One problem. Now their feet do not reach the ground so they end up perching from the chair rather then utilizing the backrest. One simple solution would be the use of a footrest so their feet could sit firmly on the footrest, encouraging them to sit back. However, a more permanent solution would be an articulating keyboard stand and lowering the desk height. This would allow the person's feet to hit the floor without the use of a footrest.

Ergonomics is not only applicable to office workers. The science can be used very successfully with those in construction, transportation, "the trades" or in manufacturing. Huge gains as far as comfort and injury prevention can be made with common tasks that involve large forces. Dollies or stair climbing carts can be used to get heavy products into the upper floors of buildings. Not all buildings have elevators. Drum dollies can steady heavy and awkward drums so that drums do not crush hands or feet. Specialized tools can be used to lift manhole covers, taking pressure off the back and minimize the possibility of dropping the covers. Racks can be placed on the back of pickup trucks so that workers can obtain tools from the side of the bed without having to enter the pickup bed.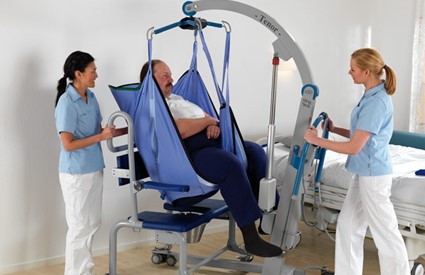 One of the areas where much ergonomic focus has been given is the transfer of ambulatory patients in hospitals. Due to lack of agility or recovery from surgery, many patients have a difficult time moving themselves without help. Nurses find themselves lifting large persons without the assistance of the patient. Several devices have been used to minimize pressure on the back, knees and shoulders of nurses in the transfer of patients. If these devices are not readily available, the nurses are prone to injury after repeatedly lifting patients without mechanical advantages.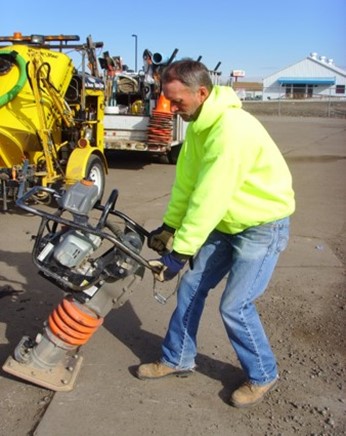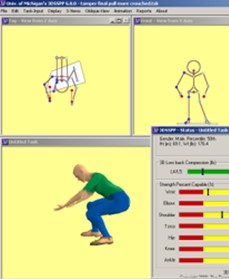 Western Engineering has a Certified Ergonomic Assessment Specialist Level III. We can assess tasks within your workplace or home that may involve heavy lifting or awkward postures. If injured by such tasks, we can develop alternative methods for accomplishing the tasks without the threat of re-injury. We can also work with supervisors to establish a "work hardening" or return-to-work program that will allow an employee to recover gradually until special accommodations are not needed. For permanent disabilities, we can assist with reasonable accommodation so employees can continue their valuable work using accommodation devices. If someone has had a severe injury, we can mock-up the postures and forces involved in the injury in a software program, and determine if the forces exceeded what the average person could do without injury.

Comparisons are made between work in the field and simulations in the software for problem solving – mostly involving procedures and material handling equipment and equipment design